Allegra * is Swiss literature visiting Belgium!
Allegra is a program of literary encounters in independent bookshops and cultural venues in Flanders, Wallonia and Brussels.
Allegra is about thirty Swiss authors, cartoonists and illustrators who present their works with humor and lightness.
How do they do it? A Blablabus loaded with authors travels through Wallonia while literary and poetic events take place in Flanders. At the halfway point, the convoy converges on Brussels to host a festival of Swiss literature, with professional meetings, Belgian-Swiss duos, graphic encounters, a botanical walk, and above all, festive evenings...
This event is a collaboration between LIVRESUISSE, the Swiss Arts Council Pro-Helvetica and the Brussels Book Fair. All events are free of charge.
*In Switzerland, in the alpine regions of Graubünden, it is customary to greet one's fellow man with the "allegra" song.
Program
Thursday, June 9 - 8:30 pm: Graphic duets, Belgian-Swiss meeting - Animated by Alexandre Grandjean.
Friday June 10 - from 10:30 am : Allegra evening
8:30 pm : Literary Jukebox
10pm : 50 Hertz, Literary Concert
11pm: DJ Night
For more information, please visit Allegra's official website.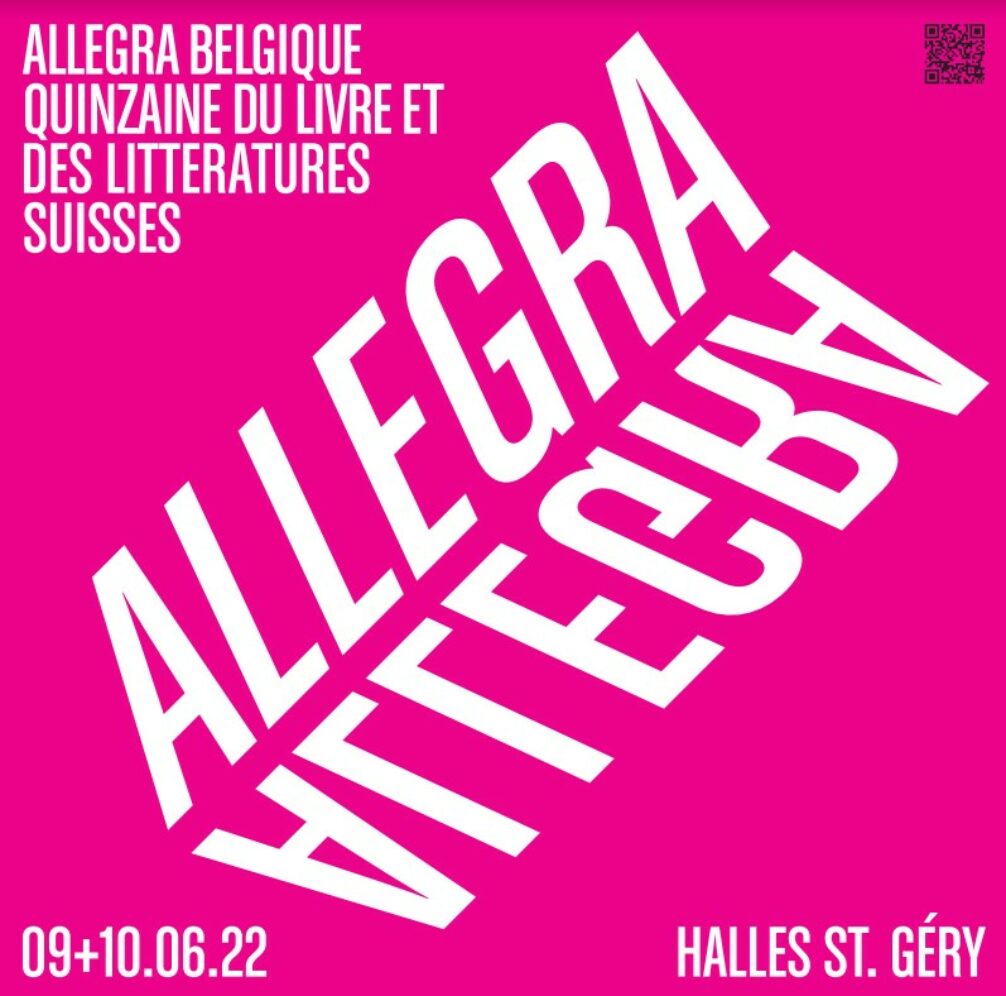 More info
Date:

09/06/2022 au 10/06/2022

Time:

20:30 - 23:00

Cost:

Free as always

Space(s):

Cellars / Ground floor